The Eliot Fire Department proudly serves the town of Eliot, Maine. Since 1914, Eliot Fire has covered approximately 22 square miles of land among 6,700 residents. The Eliot Fire Department has 30 volunteer firefighters who provide quick and professional service that is essential to the health, safety, and well-being of our town.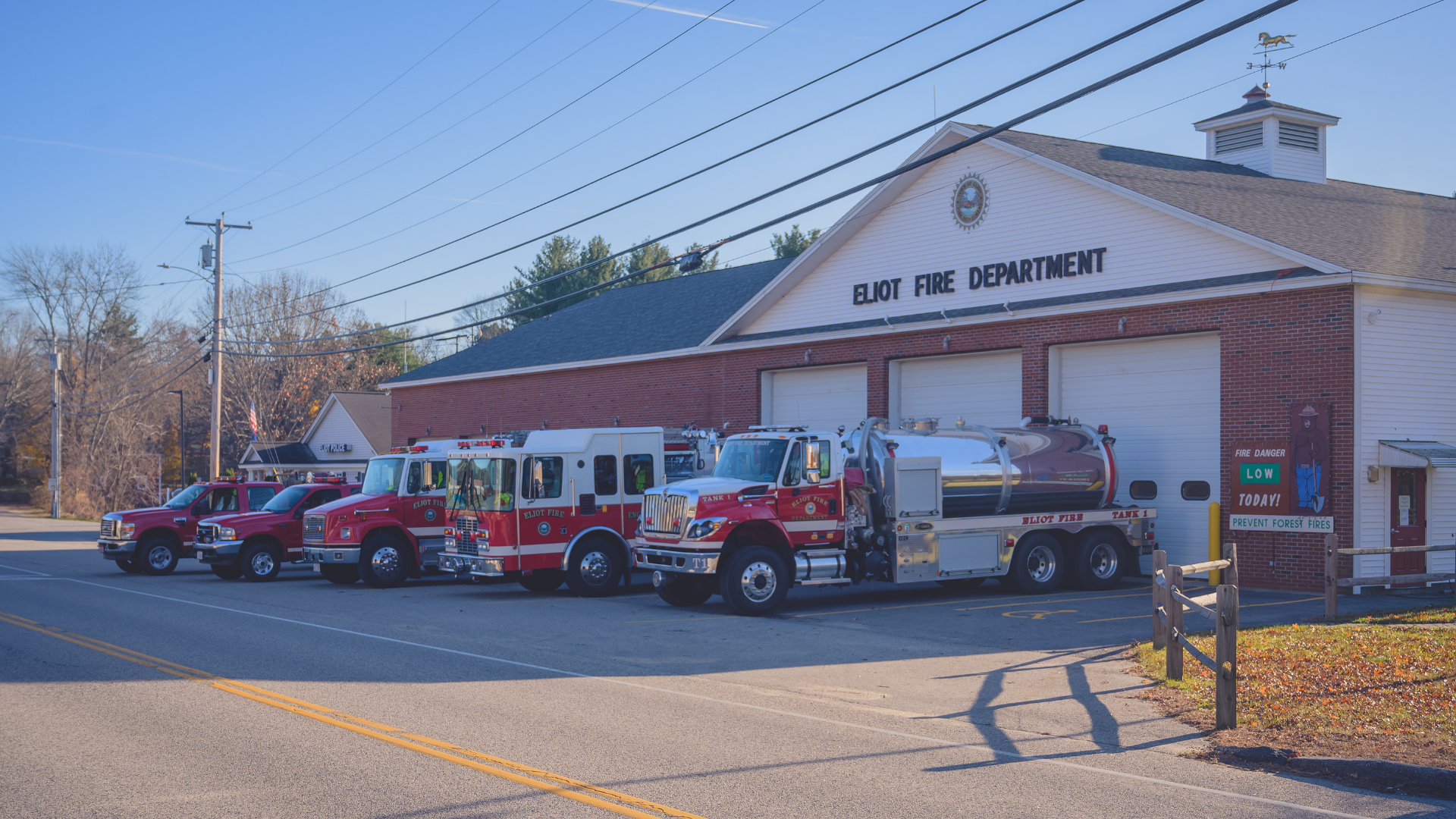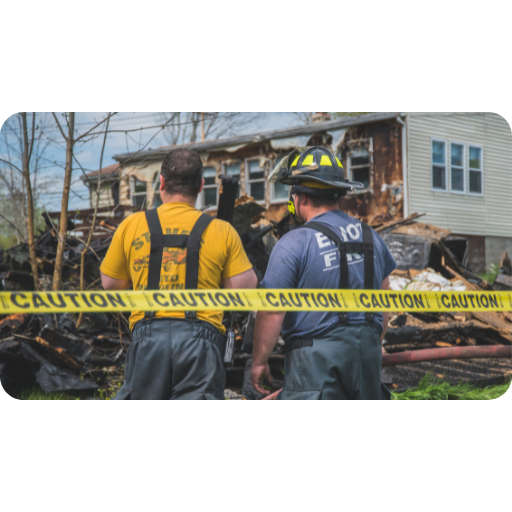 The safety of our citizens and visitors from the dangers of fire is our priority. We extinguish fires and make sure to remove all by-products such as heat, smoke, and toxic gases.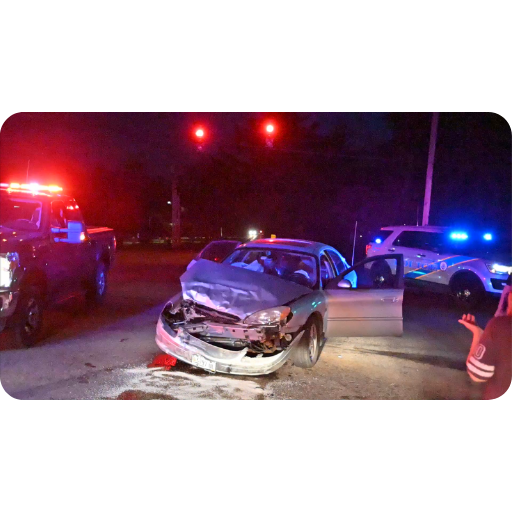 Our firefighters are trained to mitigate incidents such as motor vehicle accidents that require specialized rescue equipment.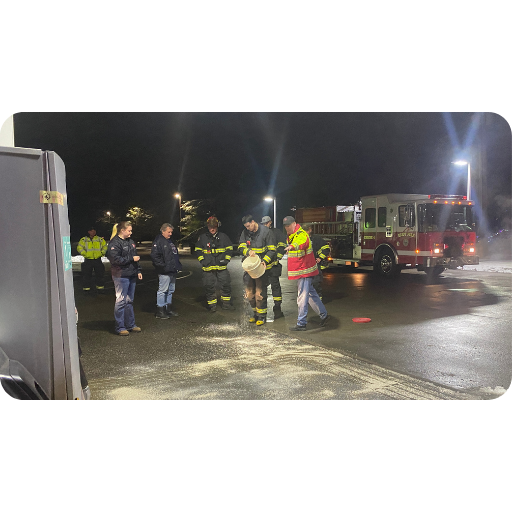 We are equipped to quickly and efficiently alleviate hazardous material incidents such as fuel spills.
Frequently Asked Questions
Most frequent questions and answers
Permits are not required for recreation, cooking, or warming fires provided they are not being used for the sole purpose of disposing of yard waste. Yard waste fires do require an Open Burning Permit through the Maine Forest Service website.
The following guidelines need to be followed:
Manufactured fire pits or fireplaces should be in an area clear of combustible
material within at least 5 feet beyond the perimeter of the device.
Home built fire pits should be no greater than 3 feet in diameter.
Flames should never be higher than 3 feet.
Fires should not be kindled during high winds.
Fires should never be left unattended and must be thoroughly out when the event
is complete.
Never build or place a fire pit within 25 feet of any structure.
Supervise children and adults in the area.
You are responsible for containment of the fire.
WHAT TYPE OF FIRE EXTINGUISHER SHOULD I HAVE?
The National Fire Prevention Association (NFPA) recommends that you keep a fire extinguisher on each floor of your house in an easy-to-grab area. All household extinguishers are classified A, B, or C (or a combination of these) on the label to indicate which types of fires (ordinary combustibles, flammable liquids, or electrical) you can use them on.
For more information on fire extinguishers, visit the NFPA webpage on fire extinguishers.
DO I NEED SMOKE DETECTORS IN MY HOUSE?
Yes.
We recommend changing batteries every October, during Fire Prevention Month. Carbon monoxide detectors are also required in all rental units, new construction houses, and change in ownership homes. For detailed information, visit the NFPA webpage on CO alarms. 
WHAT SHOULD I DO IF MY SMOKE DETECTOR IS BEEPING?
A working fire alarm is crucial to the safety of your home. So, please, safety first! Always check for a real fire before assuming that it's a false alarm. However, sometimes your alarm may go off due to other conditions such:
Battery or malfunction
Dust on sensors
High Humidity
Steam
Chemical smell
For more information, visit the NFPA webpage on smoke alarms.
CAN I REQUEST AN INSPECTION?
CAN I HOLD AN EVENT AT THE FIRE STATION?
Unfortunately, we are not able to host private functions or events at our fire station. We have too much safety gear and equipment to maneuver in order to do so and we do not have the staffing to sanitize all gear and equipment after such events.  
HOW CAN I BE A FIREFIGHTER?
WHAT ARE YOUR COVID-19 PROTOCOLS?